The advantages:
all optical units directly water-cooled for high surface stability
identical optical units can be used in beam guiding components of the same aperture
therefore reduced storage of optics
enormous time savings in the service of optics
low mass
compact design
robust, tried and tested products
MIRROR WELDING HEAD FH40 – FH60 (CO2)
When using high-performance CO2 lasers for welding applications, metal mirrors are usually preferred for beam guidance. Depending on the desired application, the configuration of the machining head is composed of modular individual components according to customer requirements. The possibilities are almost unlimited, ranging from the simplest welding head to complex 3D machining heads.
The FH40/C focusing heads are used for laser power up to 5 KW and raw beam diameters up to max. 30mm, the FH60 focusing head for laser power up to 15 KW and raw beam diameters up to max. 50mm. All optical units have connections for direct water cooling, are available with different coatings and are generally available from stock.
In addition to the cross-jet for the efficient reduction of splashes and smell on the mirror optics, protective gas feeds with a lateral or coaxial flow direction are also offered for targeted coverage of the welding torch.
To complete the beam guidance, further complete units, i.e. housings with matching optical unit such as beam benders, beam telescopes or beam shuttles, are available.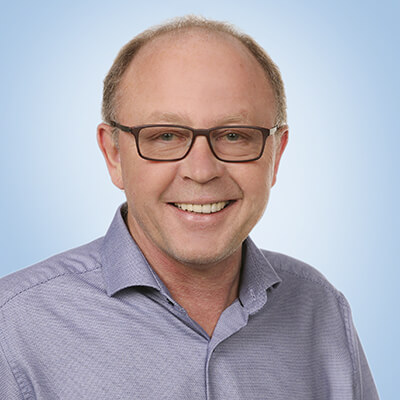 | | |
| --- | --- |
| First name: | Dietmar |
| Last name: | Bischof |
| Responsible for: | Beam guidance |
| Phone: | +49 (0) 7552 – 4 05 99-70 |